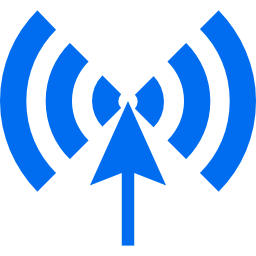 Over 90% of people will search the internet to find the products and services they need. If you don't have a strong web presence, you could be missing out on getting 9 times more business. One of the best ways to start showing up on the web and reaching the customers you may be missing is to have a rock-solid Google AdWords Campaign. We are a certified Google AdWords Agency. You will be exclusively dealing with professional advertisers with certifications provided by Google. We have been trained to advertise for businesses pay per click campaigns. We have learned the best practices for Google Ads, based on average behavior of a customer, and bidding strategies.
With clients such as Assured Storm Protection, we have increased the effectiveness of their pay per click advertising by 300% in 2 years. Effectively resulting in 250% increase in overall leads received per day. We help businesses build their customer base, and grow.
The most effective way to affect the advertisement of your company on Google AdWords is a strong combination of great AdWords Campaign Management, and website management. The goal is to set up landing pages that are specific to the products you want to push on the web, and direct specific product requests to a page exclusively about that product that will capture your potential customers interest with either a deal or great information. As well as making the website's landing page easy to navigate, and skim.
Some of the ways you can advertise on Google are as follows;
Search Network
The Google Search Network is a great place to advertise for your product and service because it puts it in front of the people searching for information on your product or service. It catches people who are looking for what you offer specifically when they search on Google. You will pay every time someone clicks on your advertisement.
Display Network
The Google Display Network is a network of different websites on the Google Network that allow you to show text, image, and video advertising on their website. This is a great and affordable way to do branding for your business because you pay per one thousand impressions.
Product Network
The product network allows businesses that sell products to advertise their products on Google Shopping with priority. Its a great option for people who have online stores to get their product out to more people. You pay per click on the product network.
We are soon to be a Certified Google Partner in the next 2-3 months, once google reviews our company and accounts. But for now, you can see our Director of Digital Advertising's Certification for Google AdWords. Give us a call today and find out what we can help you with: (561) 706-8846.