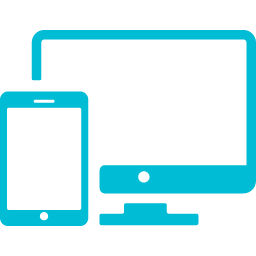 Not getting enough business? Need a marketing and advertising solution? A new website might be what you need. With over 90% of customers looking for local businesses and services online, you may be missing out on a big chunk of business without an effective web design. Here at Media Zoom, we have a client-oriented approach. We'll sit down with you and find out how to target the right people and figure out a web design solution that will work best for you and meet budget. 
Our Approach with Web Design
Our web design approach involves sitting down with you and talking about your goals for your website, and the ins and outs of all of your products and services to see how we can best showcase your business. Then, we'll develop a custom marketing plan and develop the website around what we know about your business. We'll put ourselves in the mindset of your average customer  to find out what will result in the most conversions.
We design every website to be user-friendly, and search engine friendly. We make sure your users have an enjoyable experience browsing through your website by making it easy for them to find exactly what they're looking for. We make sure that search engines have no problem getting all of the relevant information they need, so your web design will supercharge your website's ranking on search engines like Google, Yahoo, and Bing.
If you're looking for tips on how to improve your web design, or looking for some internet marketing and advertising advice, check out our blog.
Some of our highest recommended articles to read are: 5 Things Your Competitors Can Teach You About Web Design, and Worst Web Design and Marketing Advice We've Ever Heard.
Why Web Design is important
In a digital age with such a high percentage of potential customers searching the web to find products and services, having a strong web design and web presence is paramount. Without a great web presence you wont get nearly as much business as your competitors who advertise on the web. Without a great web design, you'll find it hard to convert the people who visit your website into customers. Having a strong design will make it easier for potential customers to find what they need, quicker. Which will prevent them from leaving the page to go somewhere else where they can get the information quicker.
Your website design is what sells your business and brands your company. People will judge the way your website looks and associate it with the professionalism and success of your company. Having a beautifully designed website with interesting content will sell your customers by itself.
Web Design Services
Responsive Design

We're experts with asssuring that your website will look just as beautiful on a mobile phone as it does on a computer screen. We utilize media querys and jQuery to make sure that your website is both looking good and perfectly functional on all of the major devices. With the many advancements in web design technology, and technology in general. People are using their phones to find businesses more than any other referral method. Which makes it the single most important advertising tool you should have in your businesses arsenal.

WordPress Web Design

Need a beautiful website that you can edit and work on easily with no web design knowledge? You might want a WordPress website. WordPress is built to work out of the box, and your site designed by Media Zoom is sure to impress your potential customers. WordPress is packed with great customization options for your website. With thousands of themes and plugins available for free straight from your website's dashboard, you can change your website whenever you want to fit your businesses unique needs.

Landing Pages

Advertising on a pay per click service? Offering a special deal? You need a beautiful landing page built to capture your potential customer's attention. We offer professional landing web page design to help you sell your products and services that are specifically designed to help you earn business.

E-Commerce Web Design

Starting an online business? Want to open up a shop with little to no overhead? We design beautiful online shops built to help you sell more products. Intuitively designed to get customers to spend more and find what they're looking for faster. Online business will become easier and more profitable than ever.

Voice Assisted Web Design

Need to cater to website users that may not be very tech-savvy? Or even need to cater to users that may be visually-impaired or blind? Media Zoom Design now offers Voice Assisted Websites. The website will work similarly to that of voice recognition on mobile phones, you can press the microphone button or enter a key combination to ask the website to give you some help finding what you need.