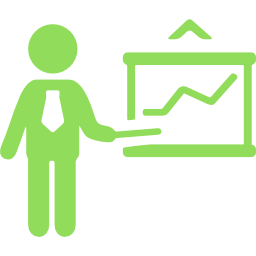 Website making tools slowly becoming more available to the public. Tools such as Squarespace and Wix are allowing people and companies to make websites quickly and easily. But most times people don't realize that just having a website doesn't give you the benefit of advertising online. You have to have a custom designed website built to capture your customers attention and showcase your business, and the right technology and best practices under the hood and on the page to get your website the traffic it deserves.
Never do your marketing by yourself
We'll help you succeed with your online marketing. We'll be your own personal marketing director. We'll work with you to create personalized marketing plans, find new opportunities to market your business by offering expert insight, customer retention plans, contests, market research, and more. We'll help you find the best way to earn new business and maintain current business.
Under the hood
There is a lot of know-how that goes into the design of your website for SEO friendliness and marketing. A lot of the most important factors are coded into your website. We make it easy for search engines like Google, Yahoo, and Bing to find information on your site, and immediately know what your company is about. We'll get you set up with a plan for pumping content into your site and driving value and customers to your site.
AB Testing (Site Analytics)
Keyword Research
Viral Marketing Strategies
PPC Advertising with AdWords